🐶 Watch your cat rest his chin, snuggle up with this pillow 24/7
🧼 Machine washable & dryer safe
✔️ Let your senior cat sleep & rest more comfortably
✔️ Make your cat feel extremely safe & anxiety free
✔️ Perfect height & softness for chin rester
✔️ Extremely cozy & cuddly
Regular price
$ 69.99 USD
Regular price
$ 89.99 USD
Sale price
$ 69.99 USD
Unit price
per
Sale
Sold out
Afterpay available at checkout for US, UK, AU & NZ
FREE WORLDWIDE SHIPPING
Product Details:

🐶 Approximately 10.6" x 6.6" x 2.3" | 27cm x 17cm x 6cm

🐶 For small & large cats
View full details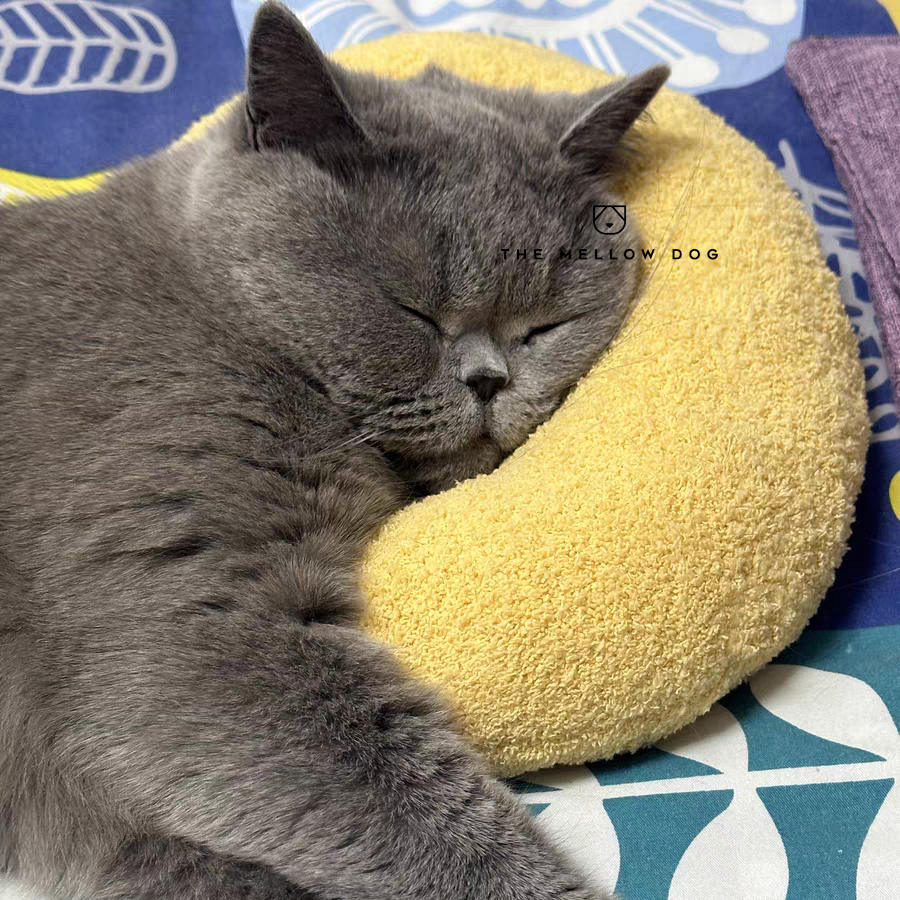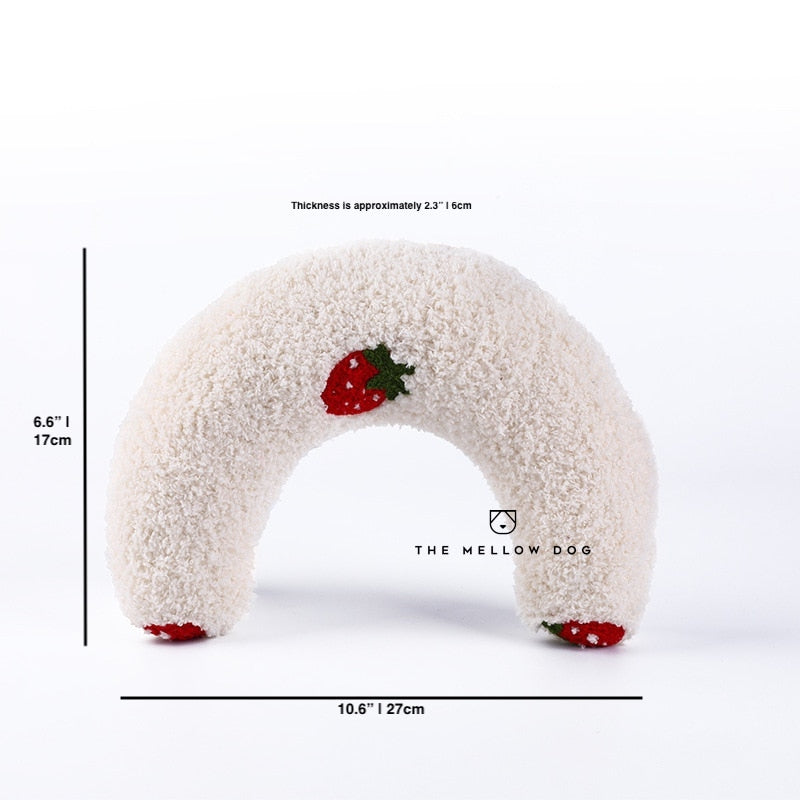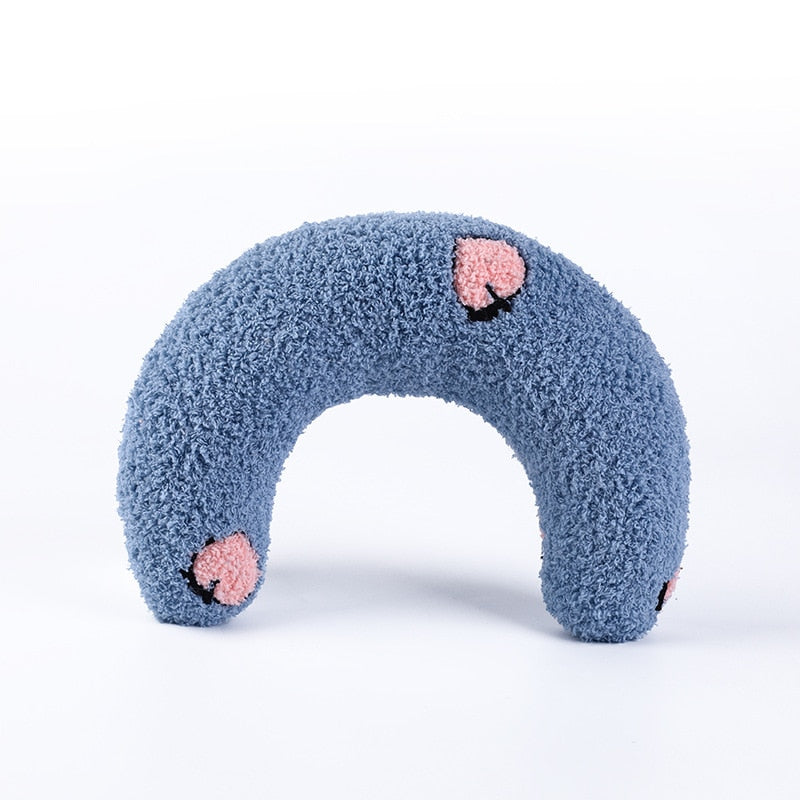 The perfect height and softness ensure full neck and shoulder support for senior cats, arthritic cats
Allow senior cat to rest and relax with ease.

Help alleviate discomfort. Your cat will love cuddling with this snuggly sleep companion.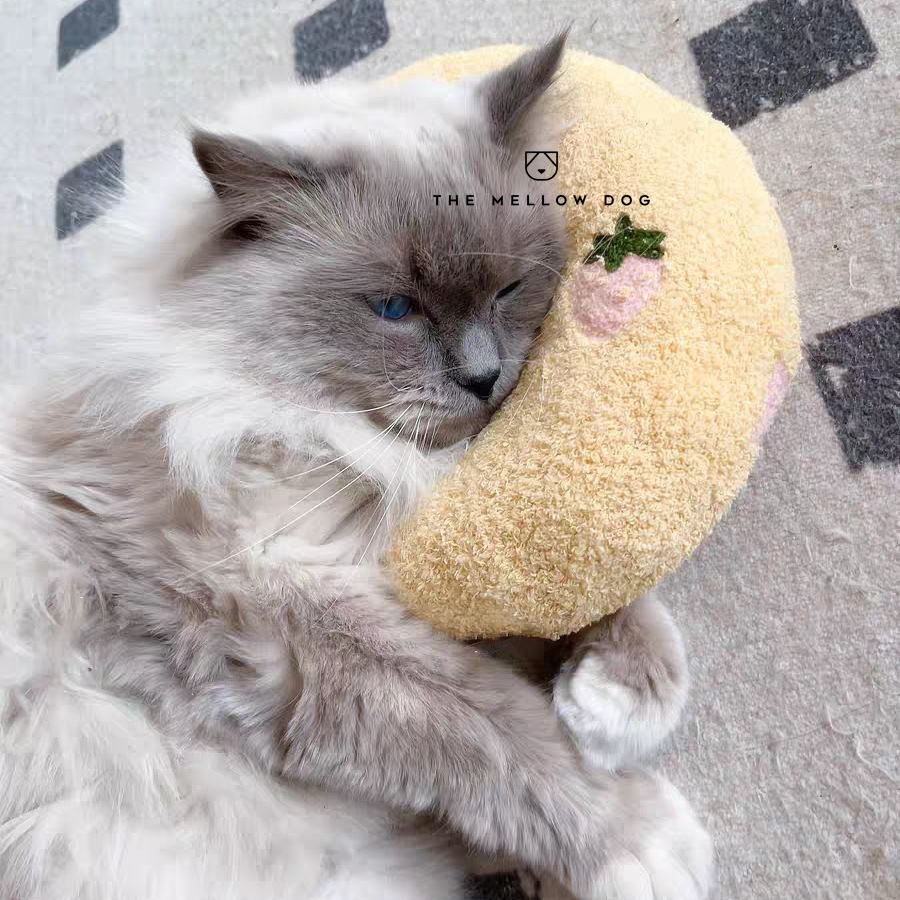 The croissant shaped design wraps snuggly around your cat's neck creating a safe, secure embrace
Offering a soft and snuggly neck embrace that provides a sense of security, ensuring they feel incredibly safe and at ease.

Your cat will indulge in pure relaxation with this unique and comforting neck wrap pillow.
Are your cat a professional chin rester?
A heavenly spot for cats who love to rest their chin on an elevated surface, just like your elbow. But softer and cozier.

Make their favorite relaxation pose feel 10x better for them.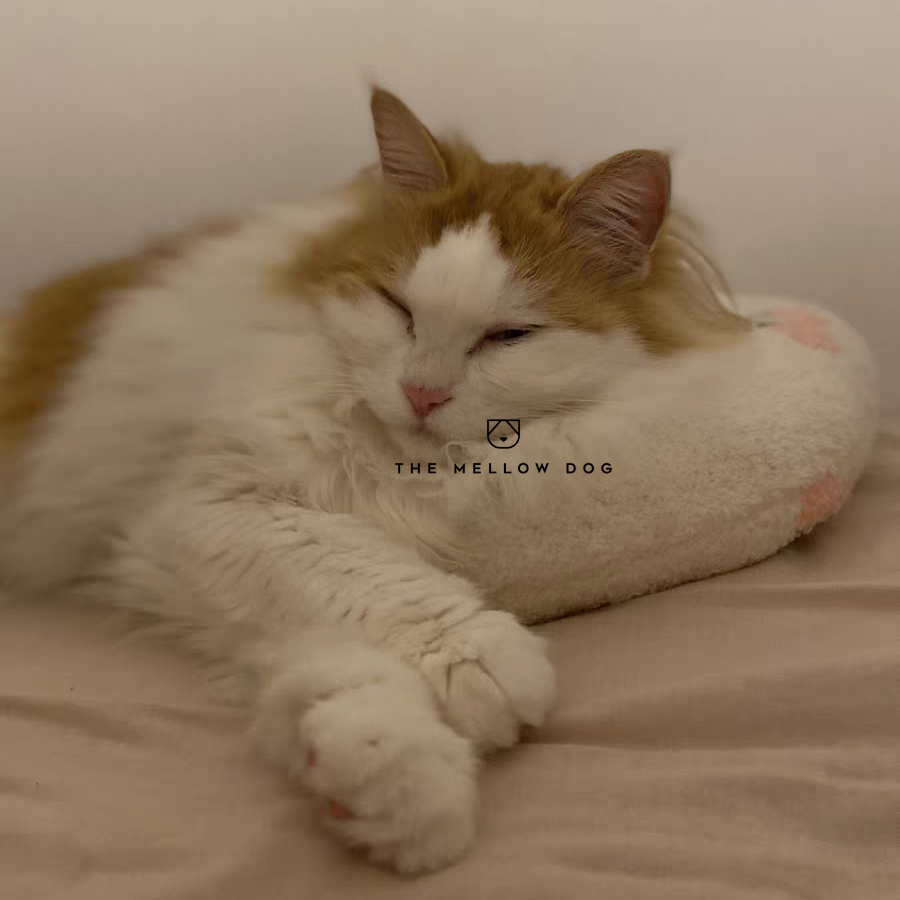 For small & large cats
Both small and large cats love this Calming Pillow.
Frequently Asked Questions
Will my cat use this Calming Pillow?

Cats love anything that's comfortable. This Calming Pillow is buttery soft and extremely cozy which every cat loves. If your cat is a chin rester, you must get this!
Is this washable?

Absolutely. It's machine washable and dryer safe. Cold wash, gentle cycle, tumble dry low heat.
Can my large cat use this pillow?

Yes, large cats love this Calming Pillow. It provides optimal neck and shoulder support for large cats too
Collapsible content
Product Details:

🐶 Approximately 10.6" x 6.6" x 2.3" | 27cm x 17cm x 6cm

🐶 For small & large cats
Free Worldwide Shipping

Shipping usually takes 7 to 15 business days for delivery to United States, Canada, United Kingdom, Australia and European countries. In rare cases, delivery may take up to 2 - 5 weeks due to high demand.

Please allow 2 - 8 weeks for the rest of the world.