The Highest Rated Dog Bed
Our best seller Calming Bed comes in Jumbo size too! Specially designed for large dogs and to be shared between two dogs. Our Calming bed was designed to help with anxiety. Say goodbye to restless nights and hello to refreshed mornings.
✔️ Proven To Ease Dogs' Anxiety
✔️ Machine Washable, Dryer Safe
✔️ High Raised Rim For Maximum Comfort
✔️ Buttery Soft
Regular price
$ 139.99 USD
Regular price
$ 189.99 USD
Sale price
$ 139.99 USD
Unit price
per
Sale
Sold out
Afterpay available at checkout for US, UK, AU & NZ
FREE WORLDWIDE SHIPPING
Sizing

For complete size guide, please click "Sizing information".

Bed diameter
Recommended breed (**guide only, please make sure you measure you dog**)
Small 19.7'' (50cm)
Small cats, Toy Poodle, Small 

 

Chihuahua, Small Yorkshire Terrier

Medium 31.5'' (80cm)

Chihuahua, Yorkshire Terrier, 

Maltese, Shih Tzu, 

French bulldog, Pomeranian, Jack Russell, Havanese, Pug
Jumbo 43.3'' (110cm)
Golden Retriever, German Shepherd, Labrador, Husky, Weimaraner, Bullmastiff, Cavoodle, Cocker Spaniel, King Charles Spaniel
View full details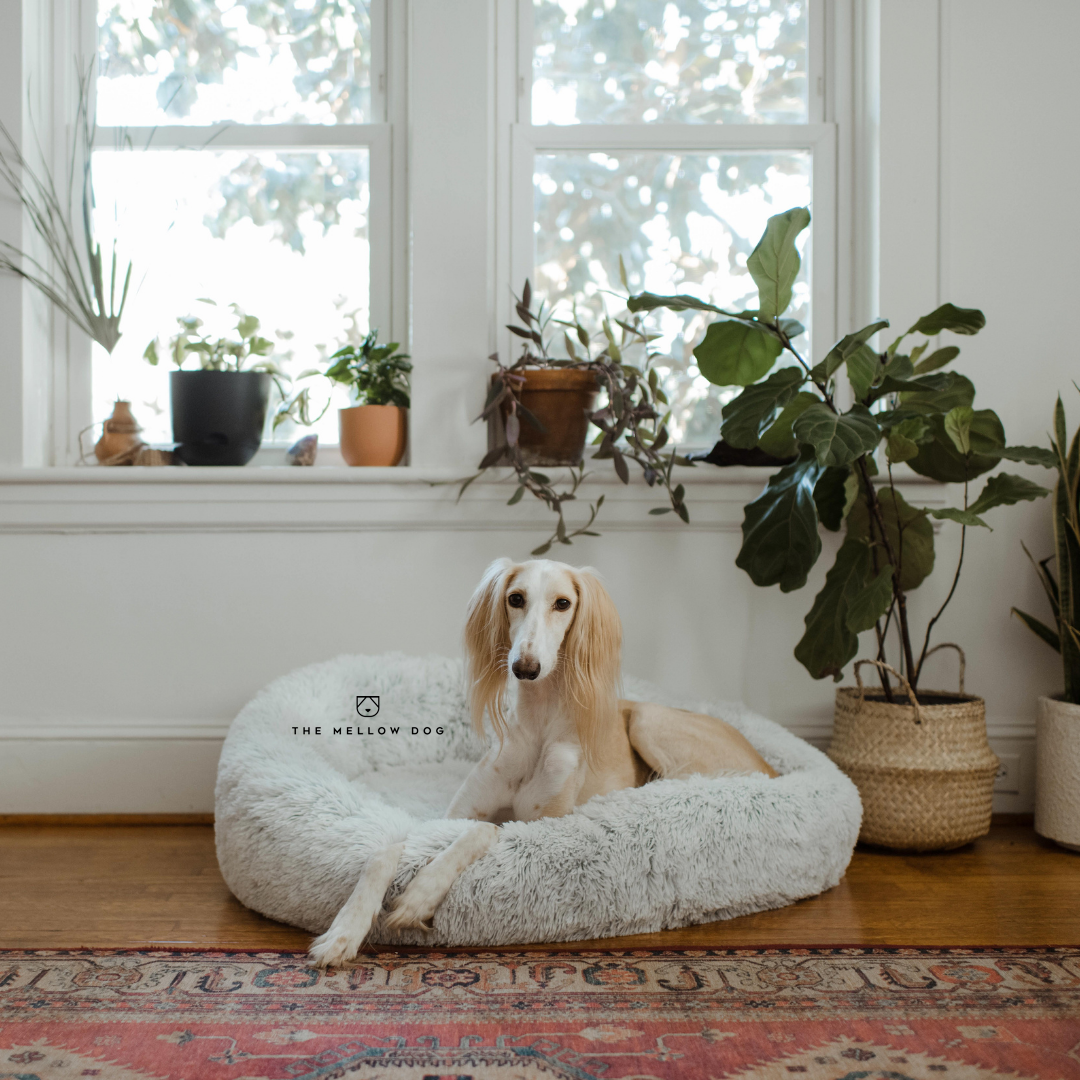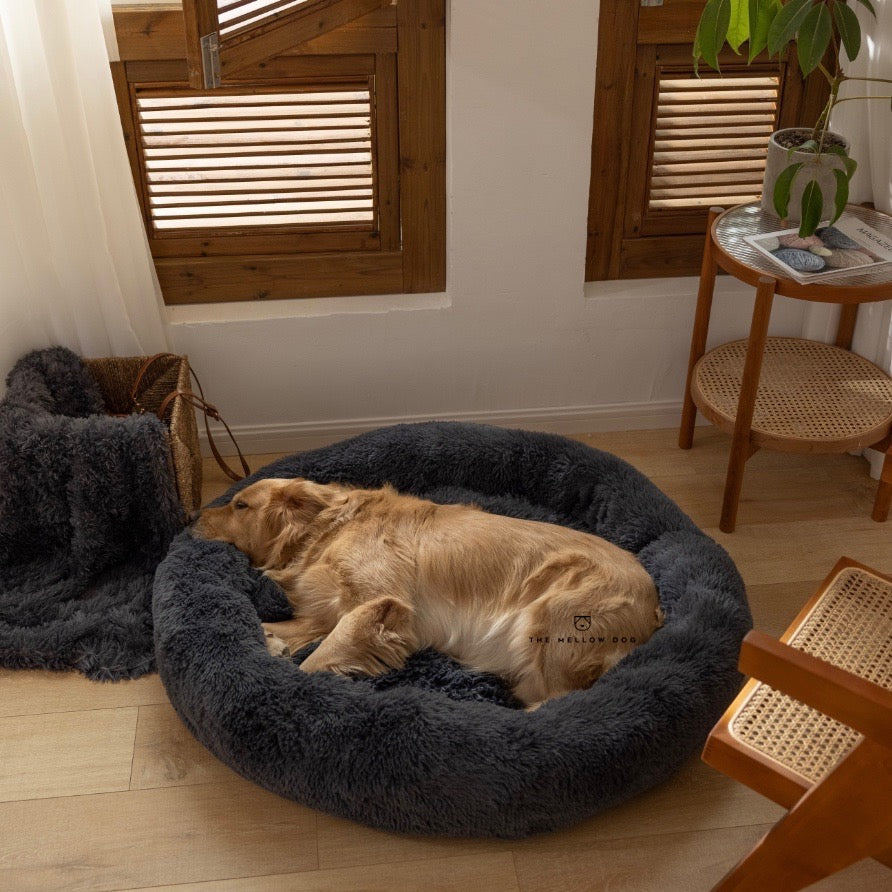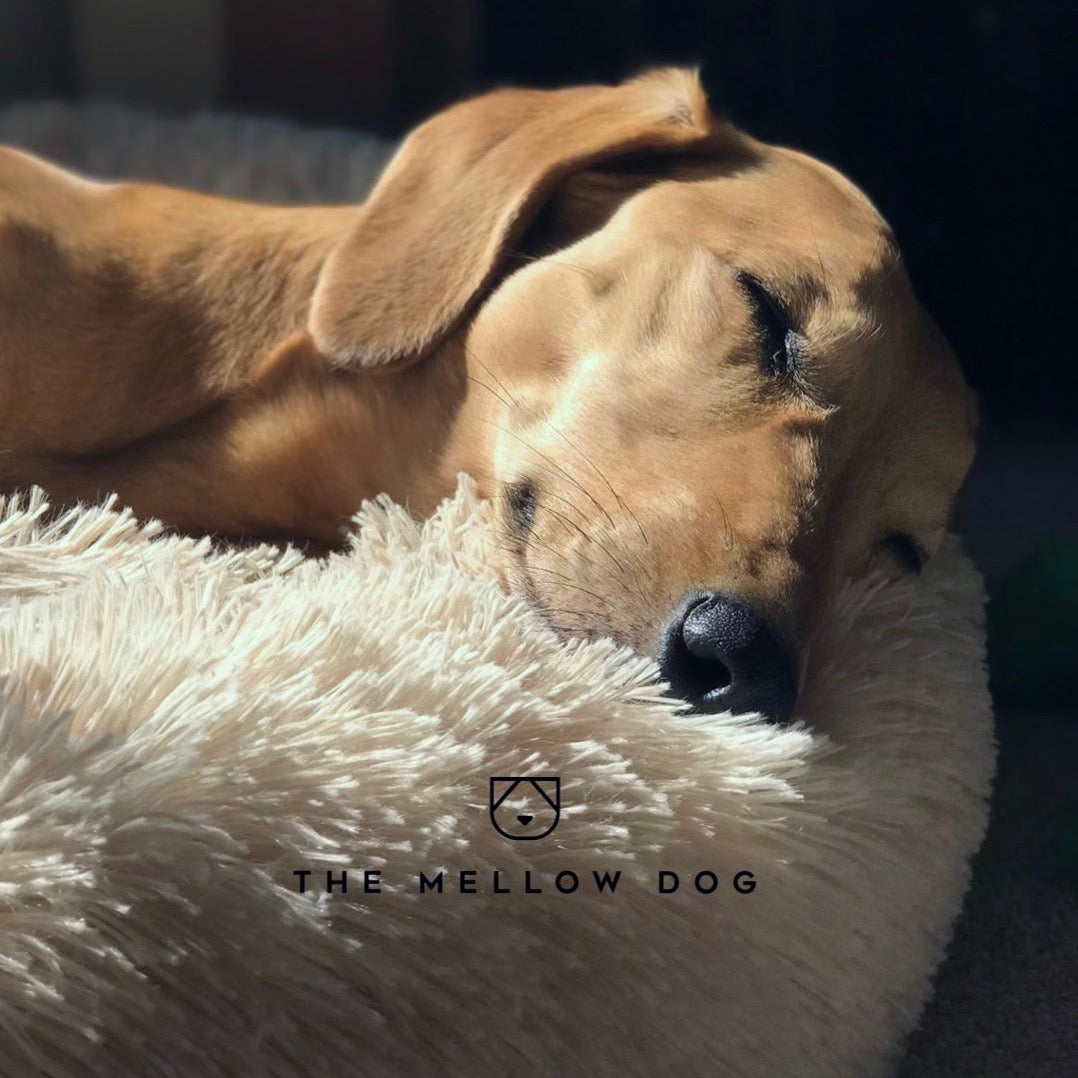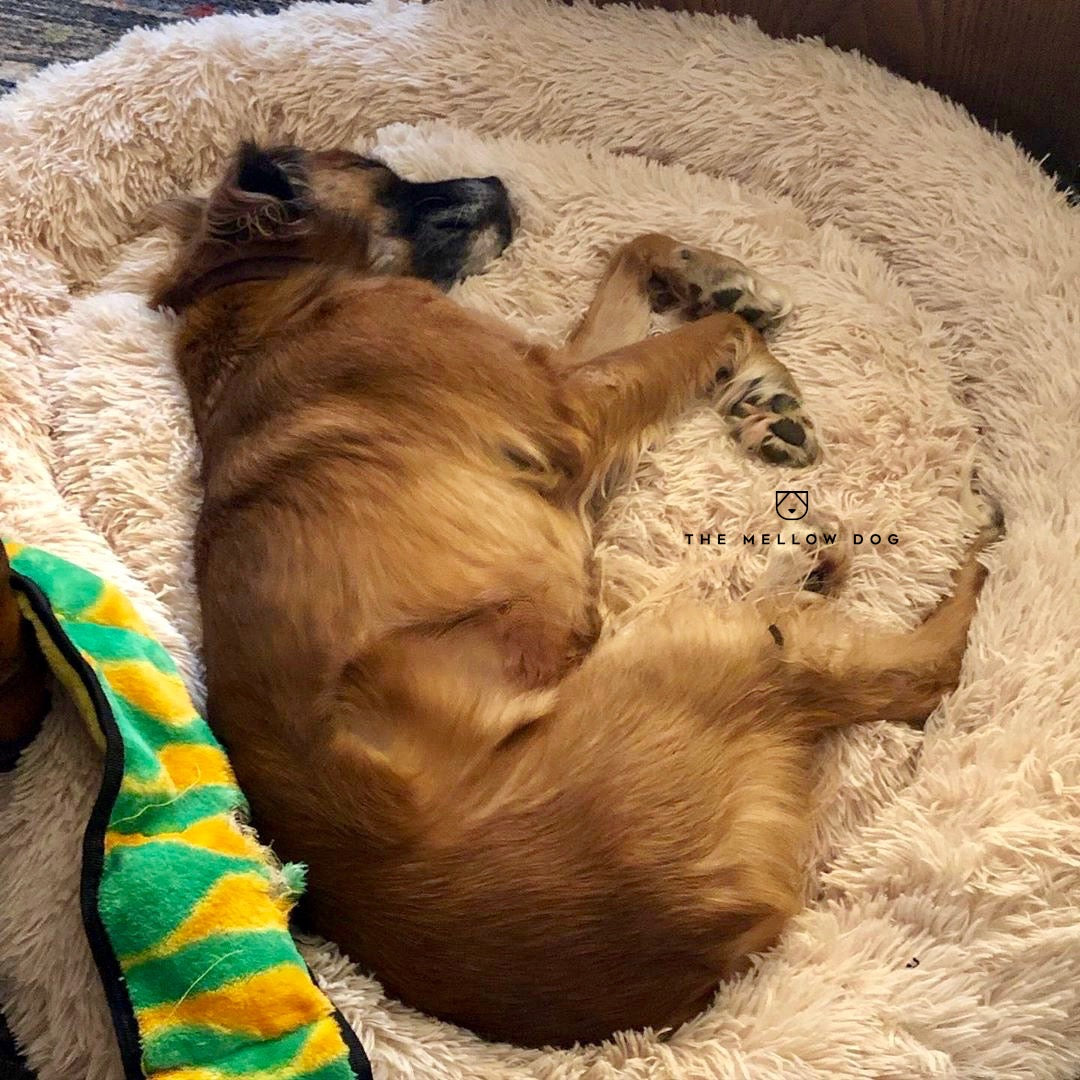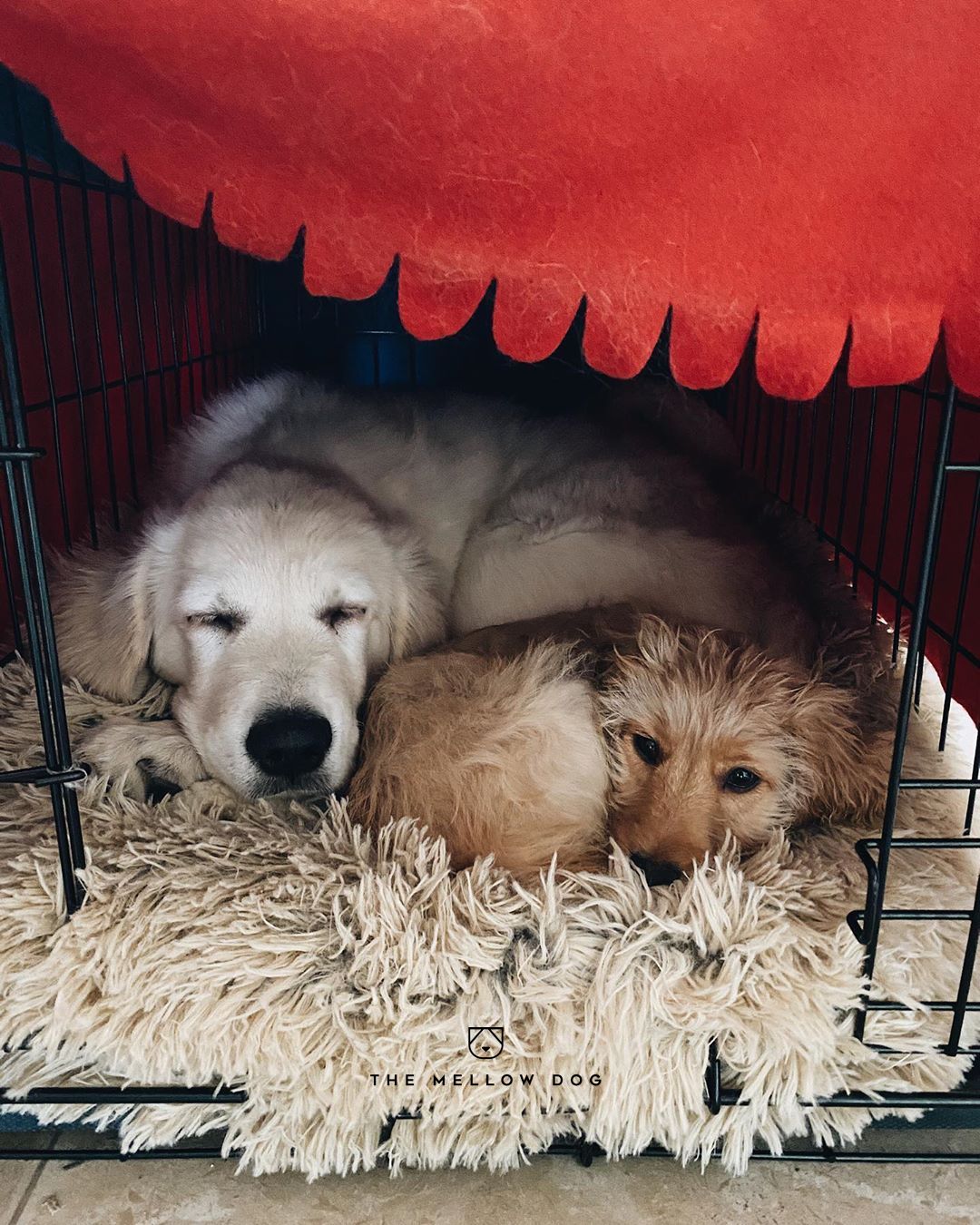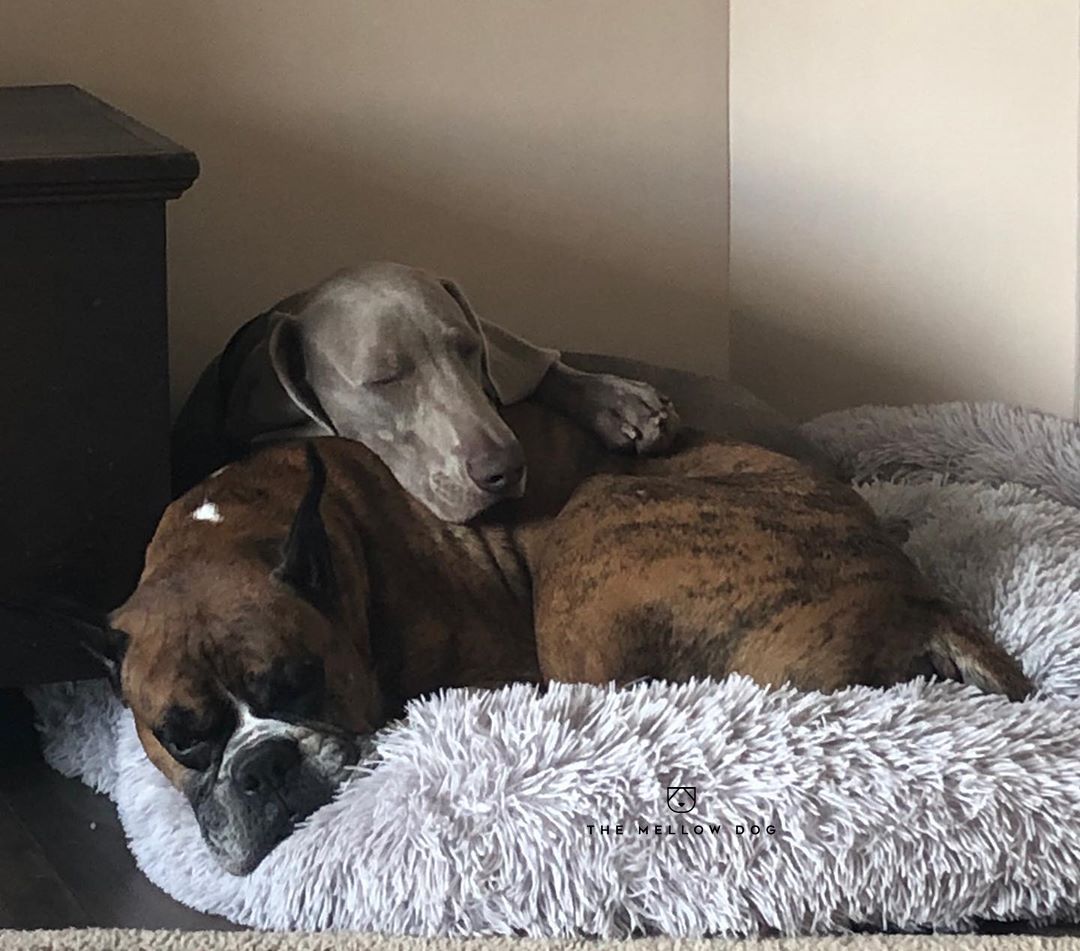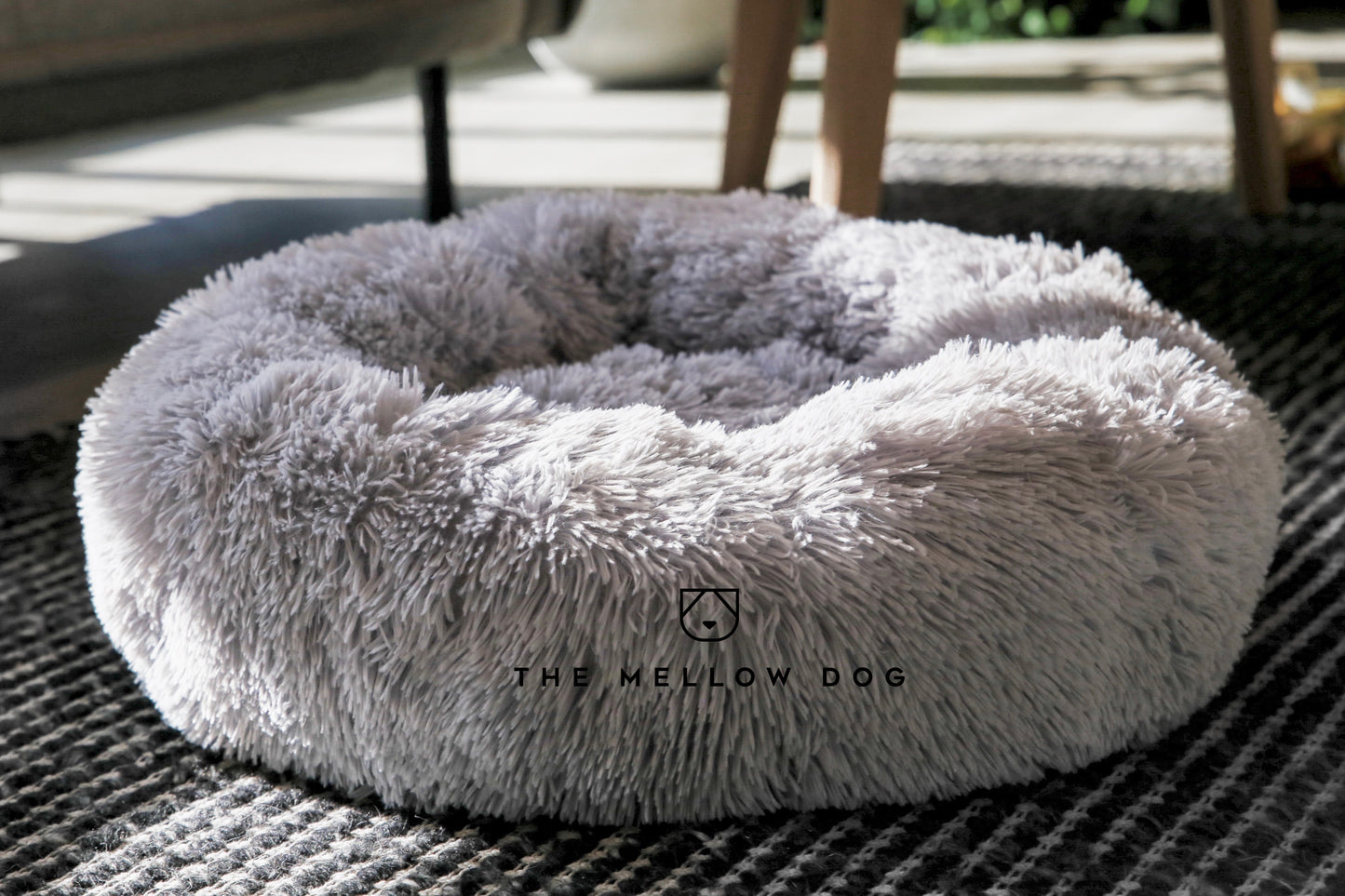 Proven To Ease Anxiety
Our Calming bed can help relax and ground your fur kids. This concept is known to therapists, who have been using it for decades to help ease anxiety.

The raised rim creates a sense of security. And activate the nervous system in a positive way which allows your fur kids to calm down faster, relax more easily, and sleep more soundly.

Tested and proven to help dogs who are afraid of thunderstorms or fireworks. And rescue dogs.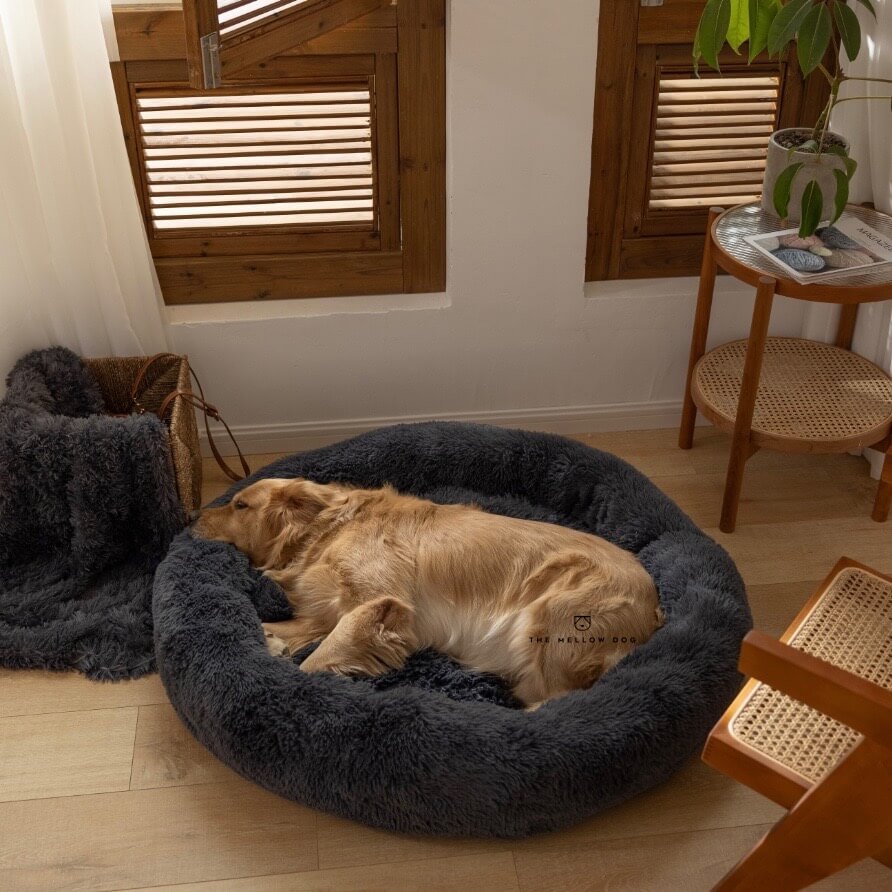 Super Comfortable
The unique design mimics the feeling of being hugged or held by you. Which is what will convince cuddly dogs to sleep in their own beds.

Ideal for pets who love to curl up too! The raised rim provides head and neck support, while the super-soft filling offers joint and muscle pain relief.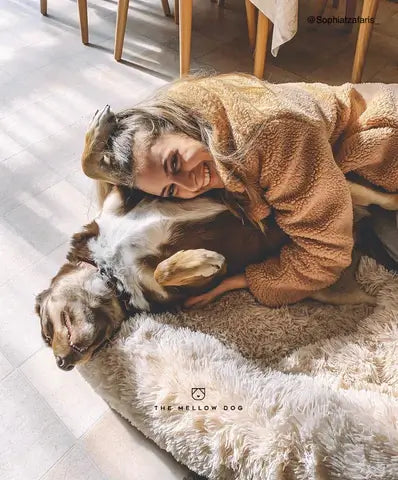 Ridiculously Soft Vegan Fur Fabric
Made from ultra soft vegan fur. It is one of the comfiest materials. And is what baby blankets are made from! Its long fibers are buttery soft, durable, and machine-washable.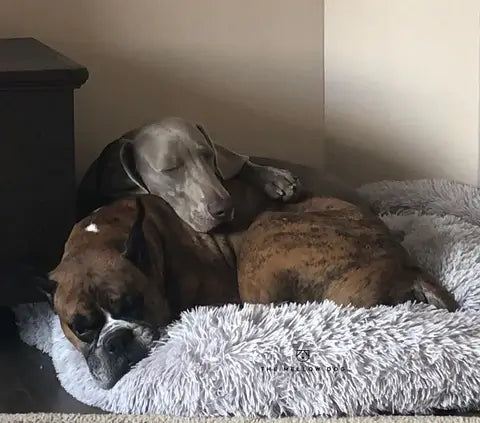 Easy To Clean
Dog accidents happen but have no fear. Simply toss it in the washer and dryer!

Yes, both the covers and the cushions are safe in the washer and dryer! Every bed is safe in the washing machine and dryer (Machine wash, gentle cycle. Tumble dry, low heat).
Collapsible content
Free Worldwide Shipping

Free Worldwide Shipping Today!

Shipping usually takes

United States: 3 to 10 business days;

United Kingdom: 3 to 7 business days;

Australia, New Zealand, Canada and most European countries: 3 to 12 business days;

Due to Covid-19, shipping may take longer.

For Calming Beds only: due to Covid-19, we are unable to ship 100cm or 120cm beds to Hawaii, Alaska, Switzerland, South Africa and United Arab Emirates. Other sizes are okay.

Please note that Christmas cut off dates have passed.