Keep Your Dog Happy & Healthy
Our Healthy Bed is the best orthopedic dog bed that is designed to eliminate pressure points. And ease any arthritis/hip dysplasia symptoms.
If your fur kids are slowing down and seem to shift frequently in their sleep, it is time to get this bed for them so they will rest comfortably through their golden years.
✔️ Human-level Orthopedic Mattress Quality
✔️ Proven To Eliminate Pressure Points
✔️ Water-resistant
✔️ Machine washable
Regular price
$ 114.99 USD
Regular price
$ 289.99 USD
Sale price
$ 114.99 USD
Unit price
per
Sale
Sold out
Afterpay available at checkout for US, UK, AU & NZ
FREE WORLDWIDE SHIPPING
View full details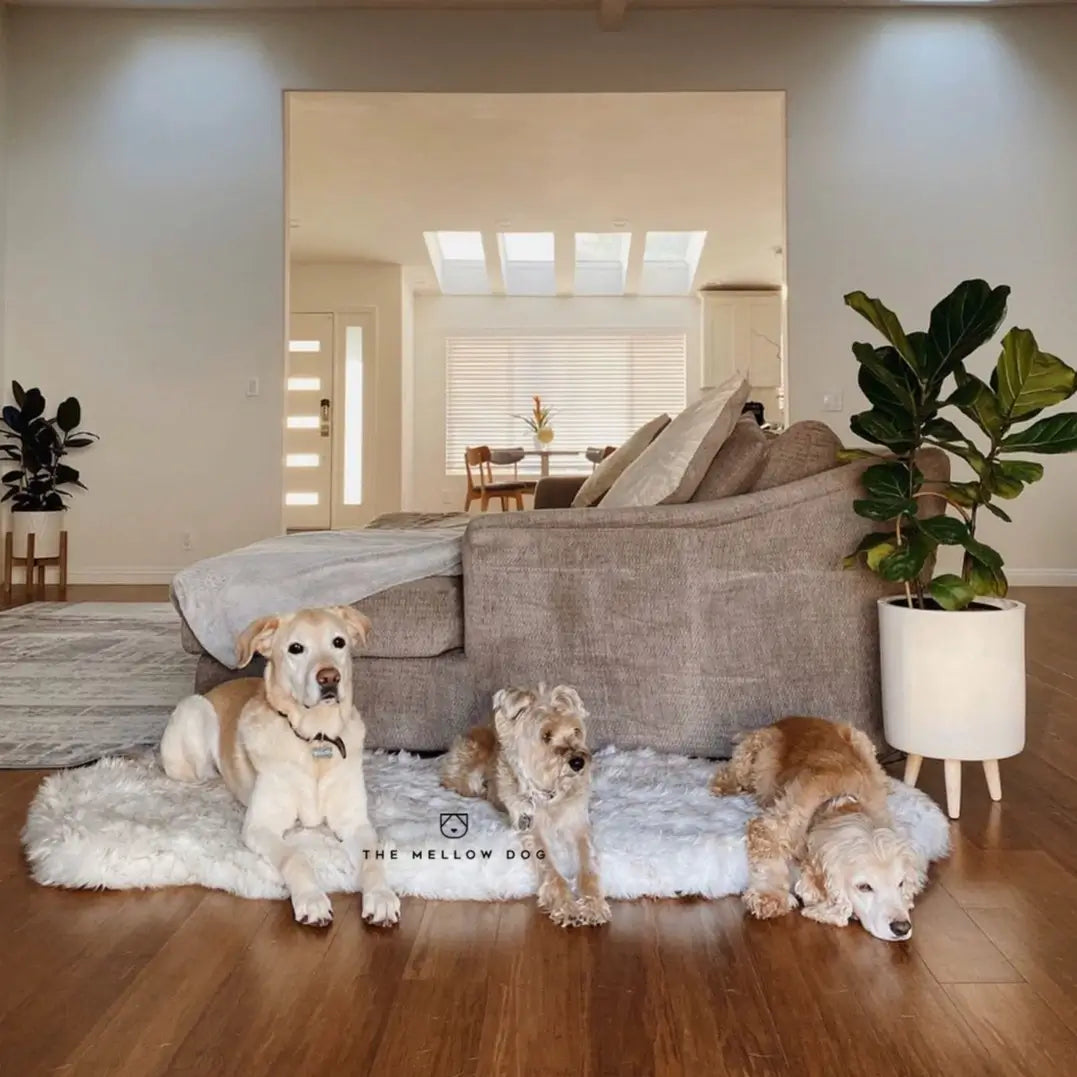 Super Comfy Memory Foam
We use human-level orthopedic mattress quality which sets our Healthy Bed apart from other memory foam dog beds.

It is specially tailored to give the lush feel of human-level memory foam to avoid the sinking feeling that comes with mattresses made from these materials.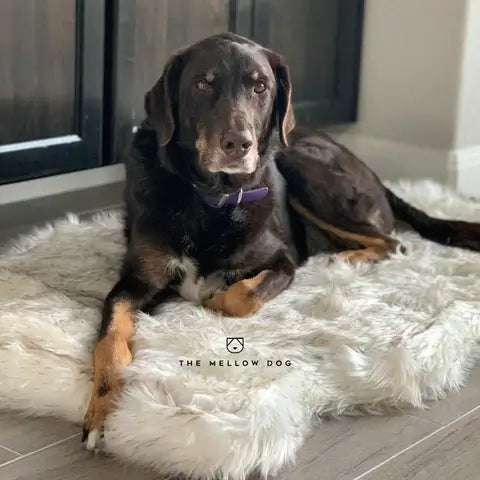 Proven to eliminate Pressure Points While Supporting The Spine
The key to waking pain free is ensuring your fur kids get pressure relief in the sore spots and the right of support where they needs it.

The Healthy bed seeks to find a balance between firm spine support and the elimination of pressure points. It absorbs pressure and equalizes weight distribution no matter the size of the dog.

Instead of a classic memory foam dog bed, the Healthy Bed corresponds to your fur kids' bodies soft tissues, muscles, joints and connective tissue.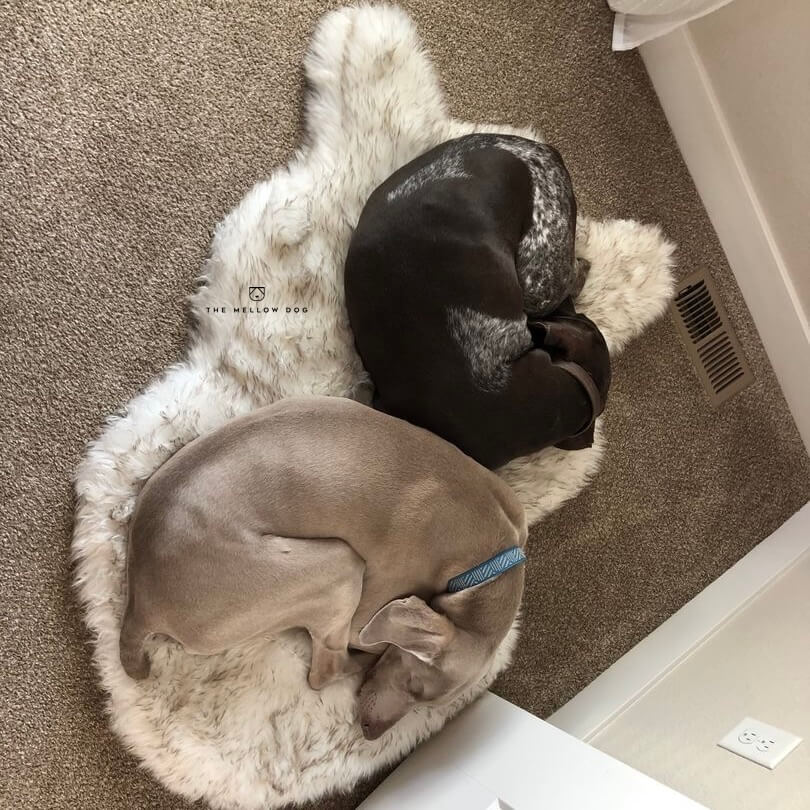 Breathable Surface
Our Healthy Bed completely breathes, letting moisture flow through the bed, keeping it off of your fur kids and out of your fur kids' sleep system. It is made to avoid the heat that comes with the bed made from these materials. This is crucial to having a good night's sleep.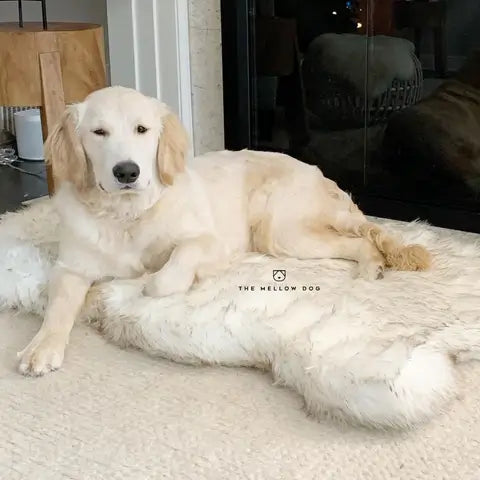 Water-resistant & Machine Washable
The ultra-soft vegan fur cover is washable and the memory foam liner is water resistant. The Healthy bed also contains natural anti-microbial properties that keep it fresher for longer.
Collapsible content
Care Instructions

The cover - The cover is removable for washing and additional covers are available for purchase. Unzip the zipper linings to remove the memory foam base from the outer cover. Wash the cover in cold water on the gentle cycle and tumble dry on low heat OR hang to dry. The material will not shrink in the wash and is easy to put back on the zipper. A damp cloth can also be used to remove stains from the cover.

The memory foam - The memory foam is not machine washable. To freshen it up, lightly sprinkle baking powder on the foam. This will give the foam a fresh smell. Let it sit for 30 minutes. Then vacuum the baking powder with a vacuum cleaner, which can also remove pet hair from the memory foam. To remove a stain, use a damp cloth with warm water and a small amount of dishwashing soap to rub the stain in a light circular motion. Let it sit for 10 minutes and press out as much moisture as you can without "wringing out" the foam, because wet foam can tear more easily. To dry the memory foam, leave it to air dry.

The liner - To clean the liners, use a damp cloth with warm water to remove stains.

Please allow 2 - 3cm error.

Despite every effort to provide accurate images of each product's color and design, actual colors and design may vary slightly, due to different device screen settings and other factors.
Free Worldwide Shipping

Shipping usually takes 7 to 15 business days for delivery to United States, Canada, United Kingdom, Australia and European countries. In rare cases, delivery may take up to 2 - 5 weeks due to high demand.

Please allow 2 - 8 weeks for the rest of the world.

Please note that Christmas cut off dates have passed.